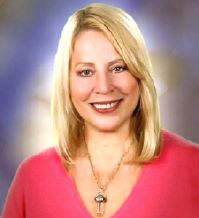 BIOGRAPHY - Aurora Light
Futurist, Activist, and Humanitarian, Healer and Muse.
Contactee w/human appearing ET's, Elohim Masters, Angels and Lightships throughout her life.
Researcher and investigative reporter/commentator on Vortex Network News (VNN) internet radio show.
Creator/producer of the internet radio programs, "Progressive Tech Hour" and "The Cosmic Connection."
Producer of UFO SkyWatch internet TV program.
Co-Author of the ground breaking book based on personal experiences and the international cover-up on Human-Appearing Extraterrestrials, "Prepare for the Landings!"
Producer of the following DVD videos: "Who's Who in the Cosmic Directory," "The Dynamics of Cosmic Telepathy," "Messages from the Masters," "50 years of Contact with Human Appearing ET's" and "Arcturians Are Here."